Blog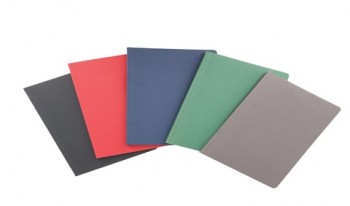 A greener brighter future
Plusfile is ramping up the green credentials of promotional products with the introduction of its new Natural RECOvery collection.
The range, initially consisting of four products, marks a huge leap forward in bringing eco-friendly products to the business gift market.
The A5 Ely ECO Flexi Notebook, for example, is 100% recyclable and 100% biodegradable. It features 160 pages of high quality, environmentally-friendly cream paper and is also vegan-friendly, as a plant-based glue is used in manufacturing. This handy notebook is available with black, grey, red, green or blue covers.
The Waste Not Want Not Pen is a fascinating choice, because this can be made from your choice of recycled waste. In a bid to give leftovers a tasty and eco-friendly transformation, these pens can be made from many recycled materials, from coffee beans to corn, chilli to coconuts.
Whatever base material you choose, the pen features a natural barrel with choice of lid colours and a black Dokumental ink refill.
Marine waste is a huge environmental concern at the moment, so a pen made from discarded fishing nets is a very welcome idea – especially as around 640,000 tonnes of these nets are currently found in our oceans, accounting for around 10% of the total plastic waste in the sea and representing a huge threat to its animals.
The Catch Ballpoint Pen upcycles these nets and features a polished barrel and matching clip in a range of colours and a push-button mechanism, again paired with a black Dokumental ink refill.
Plastic bottles are another big challenge for the environment. It's estimated that we produce about a million of them every minute, and The Guardian has described the world's plastic binge 'as dangerous as climate change'.
Plusfile has again met this challenge head-on with the new Bottle It Up Pen, made from recycled plastic bottles.
This pen features a translucent barrel and matching clip and is available in orange, green, blue, purple and pink. Once again, there is a push-button mechanism and a black Dokumental refill.
Plusfile's Beverley Markey commented: "Our company holds the same values today as when the business first started in 1984. We have built a legacy of acting responsibly, honestly and with integrity.
Natural RECOvery underlines our commitment to the environment. This is only the beginning for this exciting range, and new products and product extensions will be introduced as we go forward. We are committed to reducing our impact on the environment and making life just that little bit better for everyone in the process. From the products we make to the company we keep, Plusfile is committed to becoming more sustainable as we grow."