Blog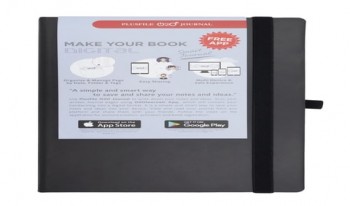 Plusfile Brings You Game-Changing Note Taking!
Putting pen to paper has finally evolved. The new, multi-award winning O2O Journal from Plusfile is part of the new generation of corporate gifts and features a SMART app and fully branded journal designed to save, share and digitise your notes.
Winning 'Best New Product', Convex 2017 and taking the silver award for 'Executive Product of the Year 2018', the O2O Journal has been recognised as a SMART promotional solution in every sense of the term.
The O2O SMART app and Journal is packed with clever features to manage, organise and share notes both digitally and effortlessly. Take handwritten notes, download the FREE app for Android and iOS to transform notetaking. What's more, there are countless options for embedding just about anything into the pages of the O2O Journal, both offline and online. These include, customised covers, printed inside pages, tip-ins, images, ad banners, catalogues, audio, video, games and more. This makes the O2O Journal the perfect complement to any marketing campaign